About me
Hello one and all – welcome to The Geek, Simple.
I'm Vicki, and I'll be your host throughout the duration of your stay. I am the 'founder' and sole writer, so all opinions and words are mine, unless stated otherwise.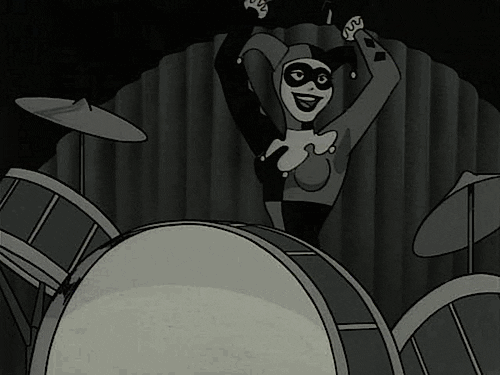 A little about me
I'm a 28-year-old lady geek, with a passion for all things within the realm of geek culture. I have a particular penchant for comic books – those you read and those you watch – and focus mainly on devouring Harley Quinn, Wonder Woman and Batman comics. I am also an enthusiastic gin sipper, basketball fan and boxer dog owner.
In my real life I am a PR, Comms and Marketing manager for a technology company in the north east of England and English Literature and Film graduate of many years. This hopefully explains my penchant for big words, grammar and writing extensively about my passions.
I spend an inordinate time reading comics, comic book theories and concepts, as well as immersing myself in the wonderfully nerdy worlds of comic book culture, superhero culture and general geek culture, which these days I'm assuming falls under the over-arching branch of 'pop culture'.
I also love to cook, hang out with pals and spend time with my male human counterpart, my family and the best dog in existence, Buckley the Boxer. He was named after Jeff Buckley, another favourite of mine.
The Geek, Simple: an origin story
I decided to start The Geek, Simple. with the intention of creating an abundance of comic book and movie related content that appealed to everyone. Not just those who have read comic books since the dawn of time, or studied film at an in-depth level. I'd started noticing that geek-related content in particular, especially content focusing on the increasingly prevalent comic book movie trend was somewhat over-saturated by complicated jargon and content that generally excluded a large part of society. Basically, if you didn't know your Iron Man from your ironing board, you weren't going to learn anything from these sites. Given the Marvel and DC movie strong hold on cinema, it seemed a little unfair. In my opinion, everyone should be given the opportunity to immerse themselves in comic book culture.
So, The Geek, Simple. was created to offer readers with any level of comic book knowledge, movie knowledge and geek culture knowledge a chance to engage with informative and entertaining content that could teach them a little something that they may not have known before. Plus, for me, it's super fun.
Be a part of The Geek, Simple.
I do receive a lot of feedback on the content I write, and would love to work with other writers, animators, jokesters, film buffs and geeks on even more content for the blog. If you have something that you'd like to contribute – or indeed, if you'd like me to write myself – please feel free to drop me an email at any time. I'm more than happy to hear from any and all who want to get their theories and explanations out there.
Contact The Geek, Simple.
I'm relatively active on both Twitter and Facebook, but if you would like to email me, feel free!
thegeeksimple@gmail.com